Let the sunshine in with our tree trimming and pruning service in London
The safe and easy way to keep your trees happy and healthy.
Call out safe, fully qualified tree surgeons
Trusted experts using professional equipment and safety gear
Count on specialists for the treatment of trees up to 65 feet high
Tree surgeons are licensed to work safely at height
What you'll see during your tree trimming and pruning service in London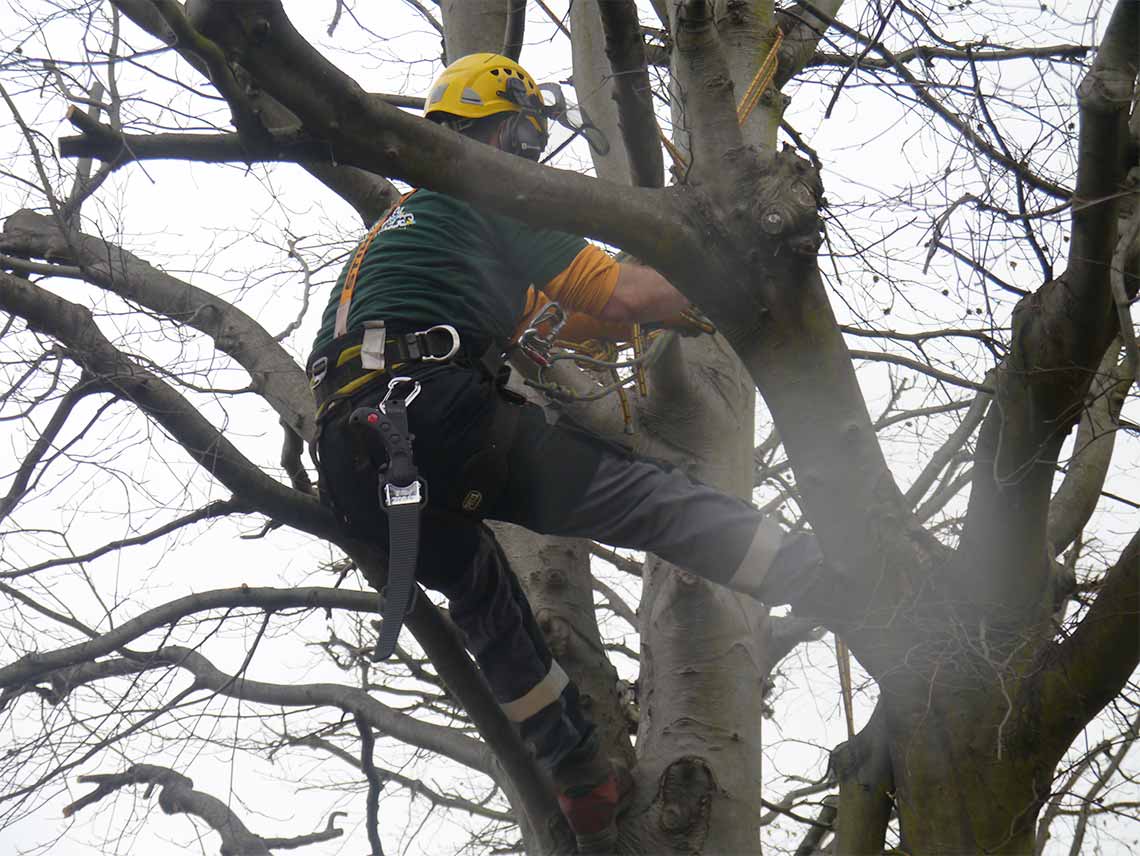 Get in touch to receive a free estimate of the cost of the tree trimming service you need in London. When your team arrives, they will confirm your quote. Otherwise, they can provide you with a quote on-site.
Assessment is where our qualified tree surgeons always begin. This professional inspection allows them to select the best tree trimming and pruning techniques - the ones which will best match the shape, size and condition of your tree, as well as the unique requirements of its species.
Rest assured that all of the tree trimming services we deliver in your area and across the country are delivered using the latest tree surgery equipment and methods. We cut branches in a way which eliminates the risk of tearing and later infection. We also leave an even balance of branches so that your tree remains safe and stable.
When it comes to cutting back dead, damaged, and diseased branches, we work in full accordance with BS3998 (British Standards) guidelines. If you have any questions at all about how we employ our expertise, please do contact us to chat with an expert.
Why is tree pruning and trimming vital for green health?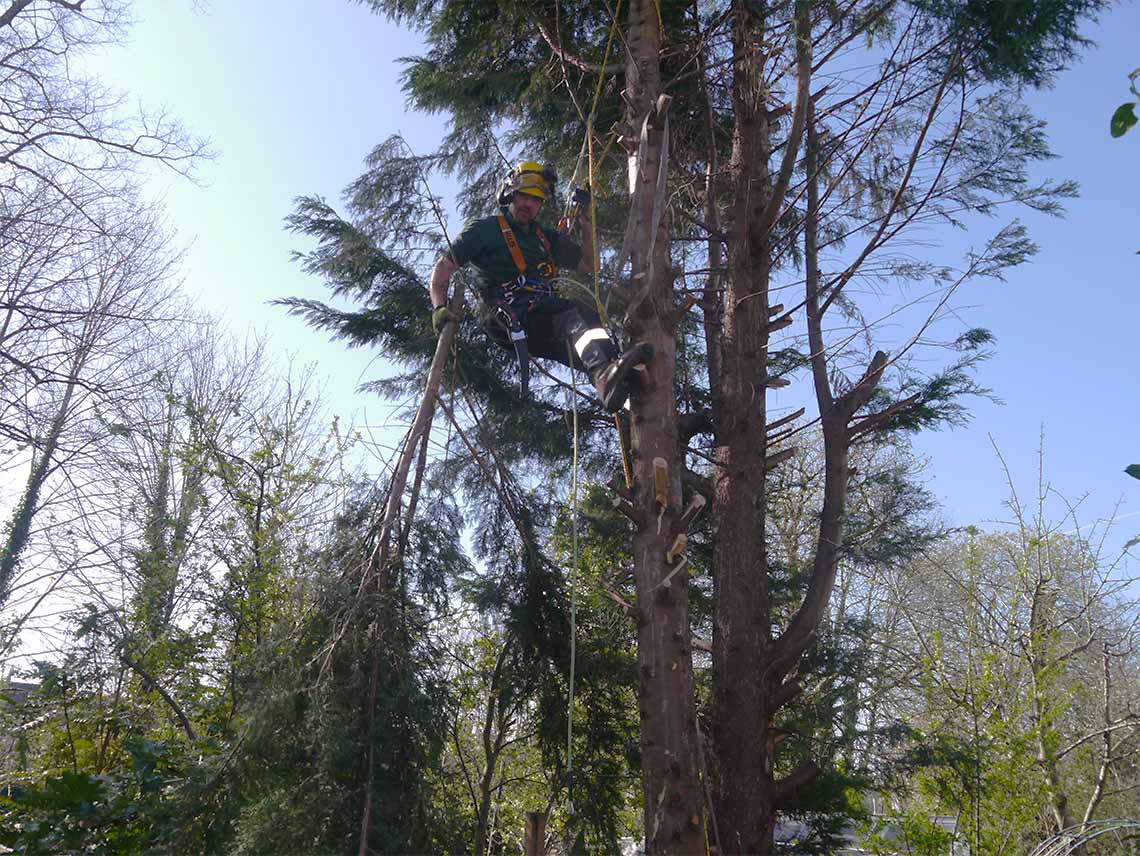 Young trees need to be pruned effectively if you want them to have a strong frame for later growth.
Although the process may appear a little cruel, it is actually very healthy for the tree.
Removing dead or diseased branches is good for protecting you from property damage as well as your tree's health!
Fewer branches mean more sunlight can reach the tree as well as plants, other trees, and flowers beneath its canopy.
Heavier branches can be easier to damage by their own weight or the wind - removing them is a good idea for your tree.
If you want your tree to be healthier (and produce more fruit if it's fruit-bearing), regular crown pruning maximises the right conditions.
Why choose our tree trimming and pruning service in London?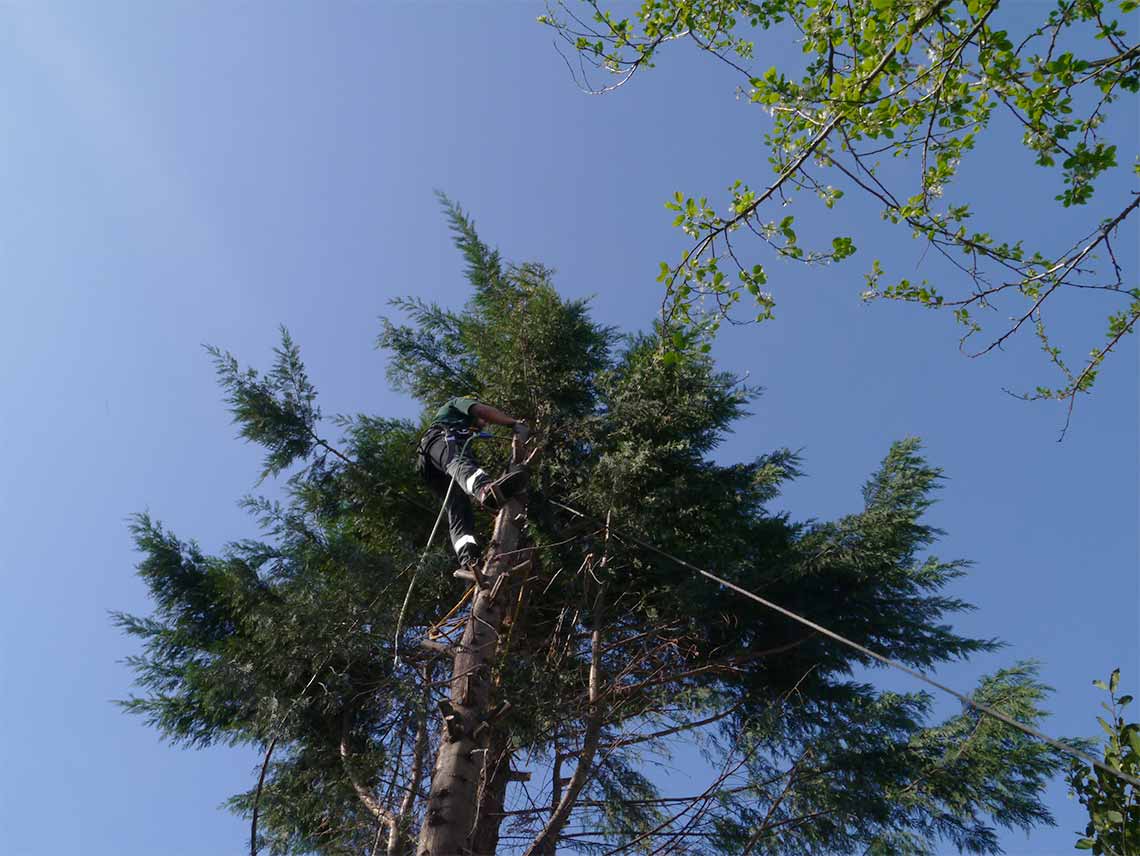 To coin a phrase, a tree surgeon's expertise doesn't grow on trees. Fantastic Gardeners' professionals have extensive knowledge, training, qualifications, and all the certifications needed to ensure that all of the tree pruning services we deliver in London, as well as tree felling, are safe for everyone involved. You, our specialists, and - perhaps most importantly - your trees.
Because tree maintenance services should only be handled by people with the right skills and the right equipment. If your trees aren't cared for correctly, you risk:
Damage to your trees caused by too much cutting or incorrect pruning.
When this damage is done, it may cause long-term problems.
In the short term, shocked trees try to recover by producing unhealthy streams and leaders.
These tend to fail, causing weak attachments and eventual death.
Fruit trees need to be pruned at the right time of year if you want them to produce well.
Frequently asked questions
Does pruning hurt trees?
Not at all. As long as it is done by an expert, pruning is a healthy thing for trees.
How regularly do I need a tree trimming service near me?
This depends on the species of your tree. But once or twice a year is common.
What is the best time of year to prune?
As long as it is done properly, most trees can be pruned year-round. The only exception is if you want to achieve something in particular with your tree pruning services, such as increasing your fruit harvest.
Can you kill a tree by over-pruning it?
If pruning is done without any knowledge, you can certainly kill a tree through too much of it. If you were trimming a very small tree yourself, you would need to start with making only small cuts, only ever removing one or two branches at once. Never remove any large branches unless they are damaged. If you want to avoid damaging your tree, using a professional is always the safest plan.
Why is tree trimming important?
If you are already looking for tree trimming services in your area, you probably already understand that trimming is the best way to keep your tree looking neat and attractive as well as safe and healthy. For example, dead or broken limbs are obvious hazards if not dealt with. A tree cutting service can also help you save trees which have become infected. Experts tree surgeons like those on the Fantastic Services team can identify deadwood by looking for fungus growth, cracks, or changes in branch colour. They can then address the problem strategically, removing the right branches to leave your tree with a healthy base to start growing strong again.
Have a specific gardening or plant-related question?
If so, click on "Ask now", submit your question, attach the appropriate images and press send. Your question will be forwarded to one of our Fantastic Gardeners who will get back to you with an answer ASAP. )
Some thoughts from our clients
Additional information on tree trimming and pruning
Tips on pruning trees
Information about ivy