Add colour to your house with bespoke window box displays
Complete service - from delivery to installation & planting
Seasonal & long-lasting displays
Bespoke window box designs
Durable weather-resistant planters
Replanting of existing vegetation
Why are we your best choice for window box installation services in London?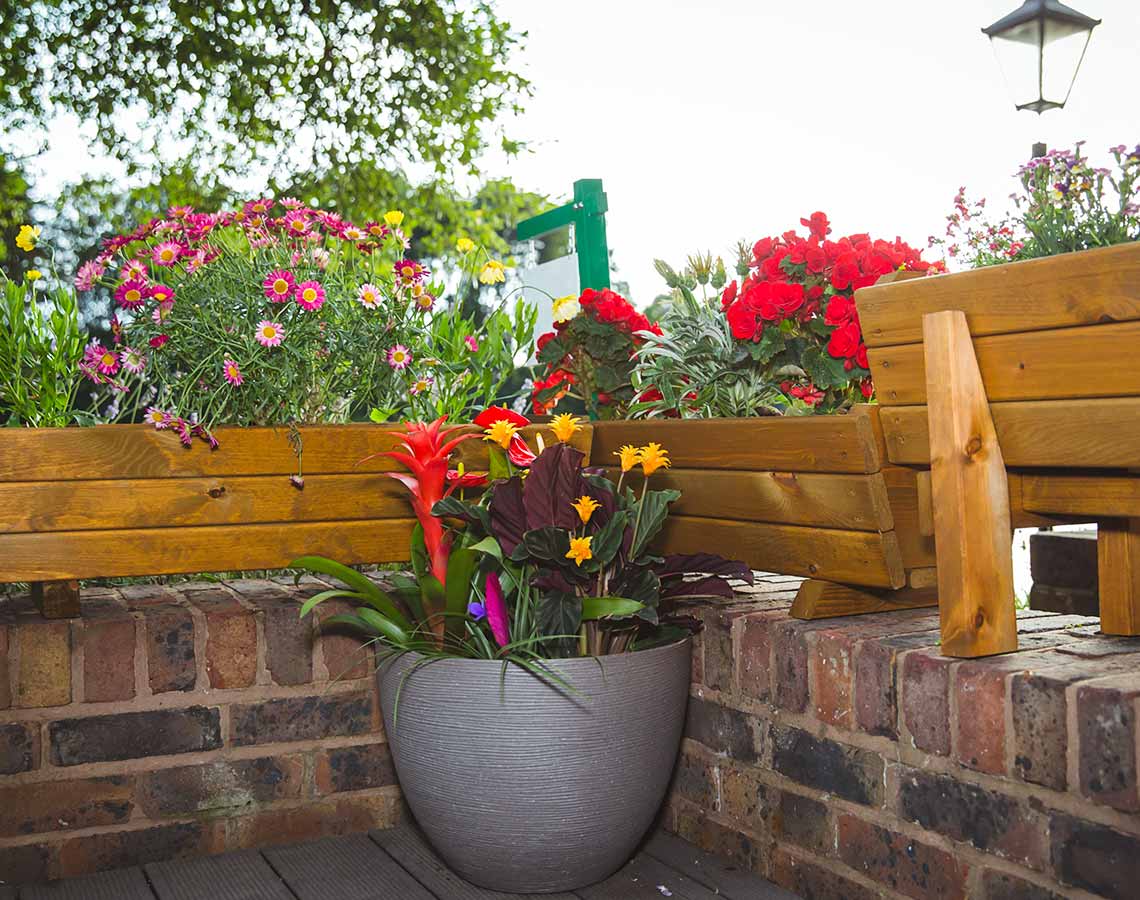 You can choose from a variety of styles and designs that will best fit the exterior of your home, such as contemporary, traditional, elegant, formal, bold, edible, evergreen or country design. There is also a wide range of materials, such as fibrestone, polystone, powder-coated metal, terracotta, or plastic resin. Here is what we can do for you:
Materials delivery - For your convenience and upon your request, we can buy and deliver the window boxes of your choice right to your place.
Installation - No matter how easy it may seem, installing window boxes is not as simple as it looks. If you are not into taking chances, hire professional landscapers who will do this for you while you are resting.
Design and planting - The skilled gardeners will create a personalised and unique design for your window box display, making sure it will stand out from your neighbours'. They can also plant appropriate plants so that they thrive successfully in the given environment.
Maintenance - The Fantastic Gardeners can take proper care of your window box plants, so don't hesitate to call us for regular maintenance services in London.
Window box revamp - You can also count on us in cases when some repair or improvements may be necessary.
Other garden planting services in London we offer!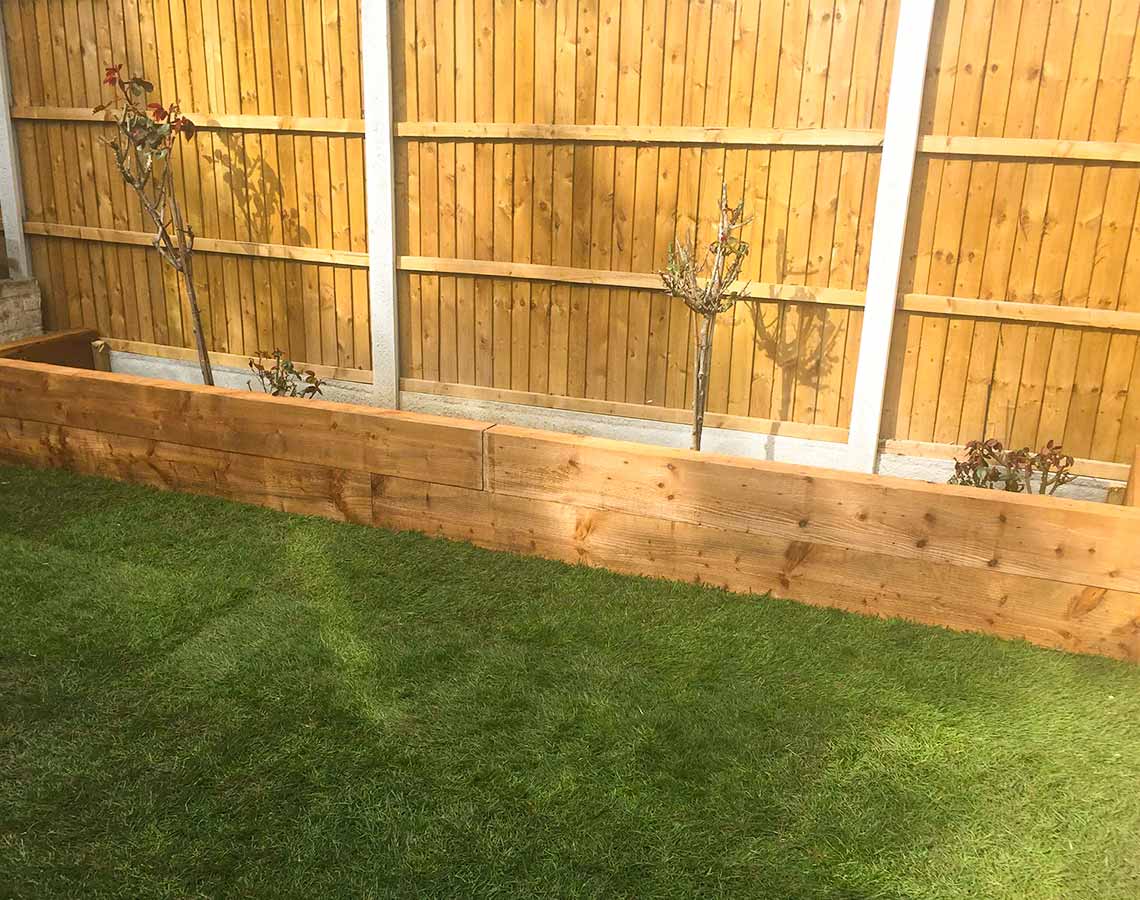 You can trust the experts to plant various trees and plants in your outdoor area in order to refresh and boost your overall garden design. Here is what else we can help you with in terms of garden planting:
Building raised beds with bespoke design
Arranging, replanting, and planting raised beds and other flower beds
All-year round planting schemes to always keep your garden colourful
Regular maintenance of your flowerbeds, window boxes and garden
Installing contemporary artificial plants displays as a low-maintenance alternative
Before we proceed to your window box installation or garden planting service, we'll arrange a survey of your property in London. This way you'll be able to discuss your requirements and any further details regarding your booking with the surveyor. You'll receive a precise quote for the job that needs to be done in just 3 to 5 working days, afterwards.
Frequently asked questions
Q: Where can I install window boxes except on windows?
A: They make a perfect addition to balconies, patios, decking, conservatories and even garden sheds.
Q: Can I have a window box display if my windows don't have sills?
A: The gardeners can use special brackets that will help attach your planters right below your windows. So, yes, you can.
Q: Can you buy and deliver the plants and containers for me?
A: Yes, we can! Just let us know what flowers you want as well as the size and design of your planters. We'll deliver them to you on the day of the service.
Q: Do I have to maintain the window boxes somehow?
A: Well, that applies to the plants only. They'll need regular watering, fertilising and deadheading any spent blooms to establish healthy growth. You can arrange regular maintenance sessions with us if you don't have the time.
Q: Do I need to prepare the soil for planting flowers in my garden?
A: You don't have to worry about that but leave it to us. We will prepare the ground for planting, arrange the flowers and will let you know how to look after them.
Q: How much does garden planting cost?
A: Landscaping projects differ due to the individual requirements and needs of our clients. Therefore, the final price of your garden planting project will depend on the type of plants you prefer, their size and if planters will be included. You can discuss those details with the specialist on site.
Q: Can I have a beautiful garden even if I don't have a green thumb?
A: Absolutely! If gardening is new to you, the perfect solution will be to plant low-maintenance vegetation. It will be really easy to look after and will require almost no effort to thrive successfully.
Q: What time of the year is best to plant flowers?
A: Well, plants vary and grow in different seasons, so their type matters. For example, spring-blooming flowers are usually planted in autumn. Therefore it's important to plan ahead what flowers you'd like to have in your garden.
Have a specific gardening or plant-related question?
If so, click on "Ask now", submit your question, attach the appropriate images and press send. Your question will be forwarded to one of our Fantastic Gardeners who will get back to you with an answer ASAP. )
Some thoughts from our clients
Get more garden inspiration with some useful tips
Learn more about different plants and flowers