Resin bound surfacing done by local experts
Your perfect driveway is a call away
High quality, resistant to cracking, durable materials used
Permeable, perfectly smooth & slip-resistant surface
Environmentally friendly
Fully-trained & equipped landscapers
Get a long-lasting resin bound surface installed today!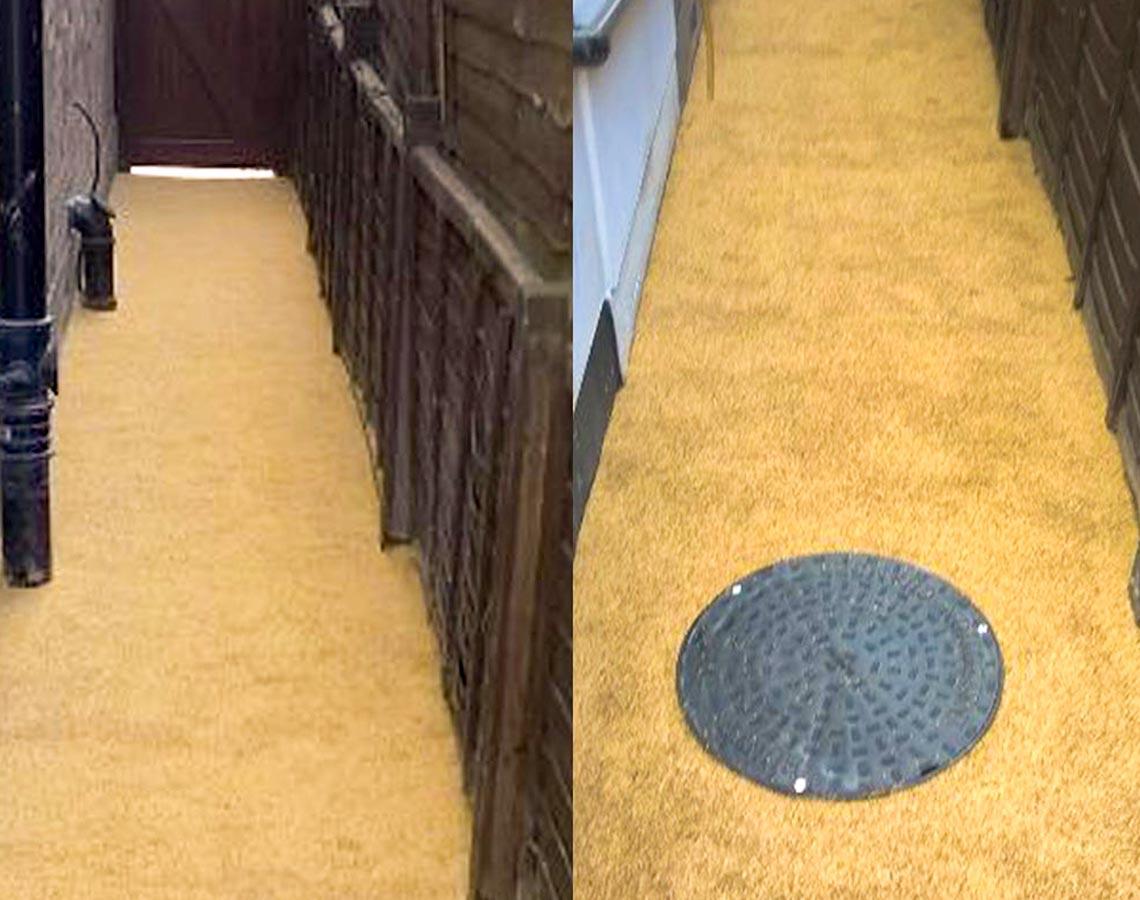 Resin bound surfaces are permeable surfaces, which are perfect for areas with a lot of traffic on them. They are durable, perfectly flat and they come in different colours. They are extremely appropriate for patio and driveway areas and require minimum maintenance. Here's how the installation process usually goes:
First of all, the area is well prepared. The landscapers will remove anything that needs to be removed and level the area. They will also jet wash it if it's concrete or paving to remove any excess dirt.
Then they will mix the resin with the chosen by you aggregate.
Once the mixture is ready, they will evenly spread it with a trowel.
The area will be ready to walk on after approximately 6 hours. If it's a driveway, you'll be able to drive on it after 12 hours.
How is the resin bound surface installation service organized?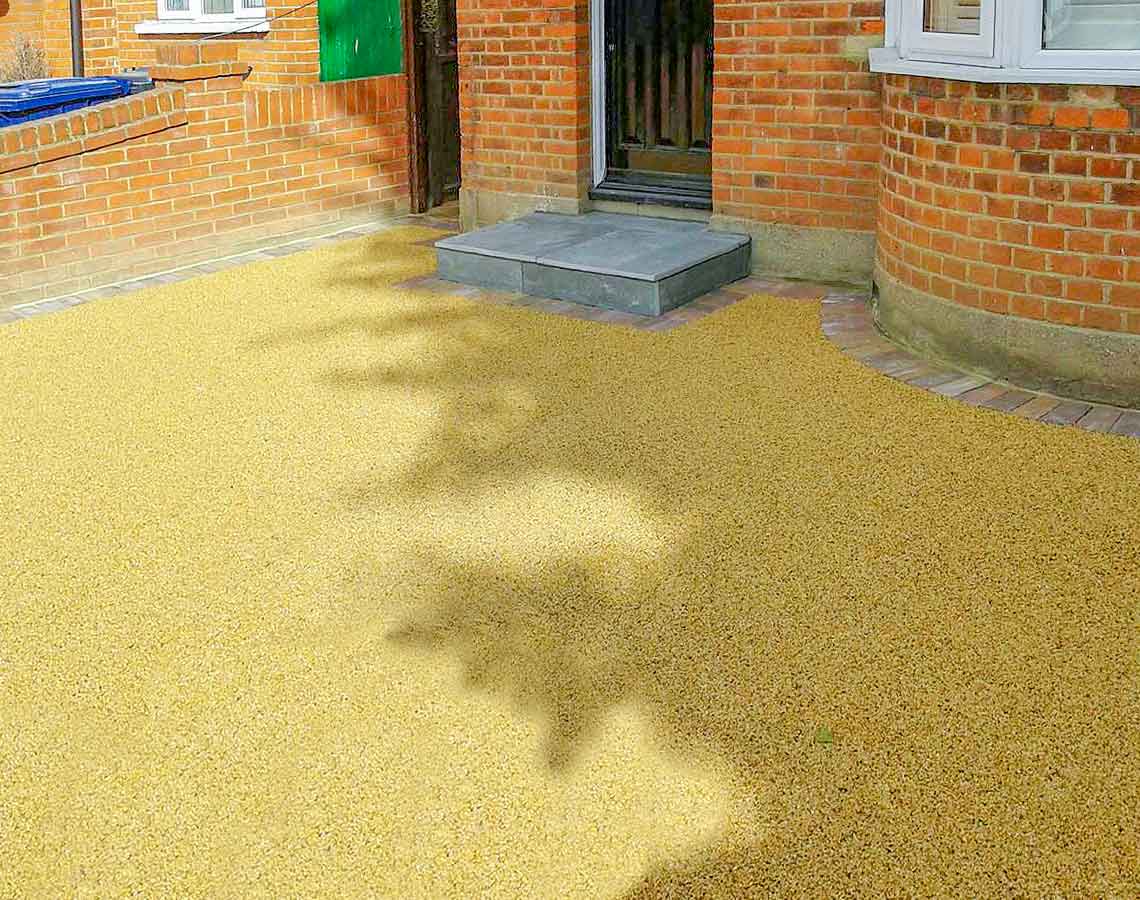 Schedule a no-obligation survey with a professional landscaper at your property and discuss your ideas and project details with him.
You'll receive a final quote within 3-5 days and will be able to decide if you'll work with us.
If you want to work with us, we'll schedule another appointment and a landscaping team will come to lay your resin bound driveway. They will apply the resin finish which will be between 12 and 40mm thick.
Interested in receiving special prices and additional perks all year long? If so, then join our Fantastic Club where you'll be able to take advantage of special deals and prices on all gardening and landscaping services for a year and so much more.
Frequently asked questions
Q: What's the difference between resin bonded and resin bound surfaces?
A: The main difference between both systems is that the resin bound is smooth and porous, while the bonded one is rough and not porous.
Q: Do I need a planning permission for a resin driveway?
A: Planning permission is not necessary when installing permeable driveways. Yet, there are different regulations for all the different councils. We'd suggest that you check this with your local authorities first.
Q: How much does a new ​resin driveway installation cost​?
A: The final price depends on the size of the area as well as the materials and the amount of work that needs to be done. You'll receive a personalised quote after the visit of the surveyor at your property.
Q: When will I be able to use my resin driveway and how long does it last?
A: Well, foot traffic areas usually take up to 6 hours to cure whereas vehicle traffic areas will need longer - up to 12 hours. A properly installed resin bound surface can last between 15 and 20 years.
Have a specific gardening or plant-related question?
If so, click on "Ask now", submit your question, attach the appropriate images and press send. Your question will be forwarded to one of our Fantastic Gardeners who will get back to you with an answer ASAP. )
Some thoughts from our clients