Expert lawn mowing and care services in London
Keep your lawn in top shape without lifting a finger
Lawn care based on your personal needs
Equipment & tools included
Contactless lawn care services available for front gardens
Easy online booking & real-time price and availability check
Get exclusive slots and prices with Fantastic Club
from £34/h instead of £74/h
What do our lawn care services include?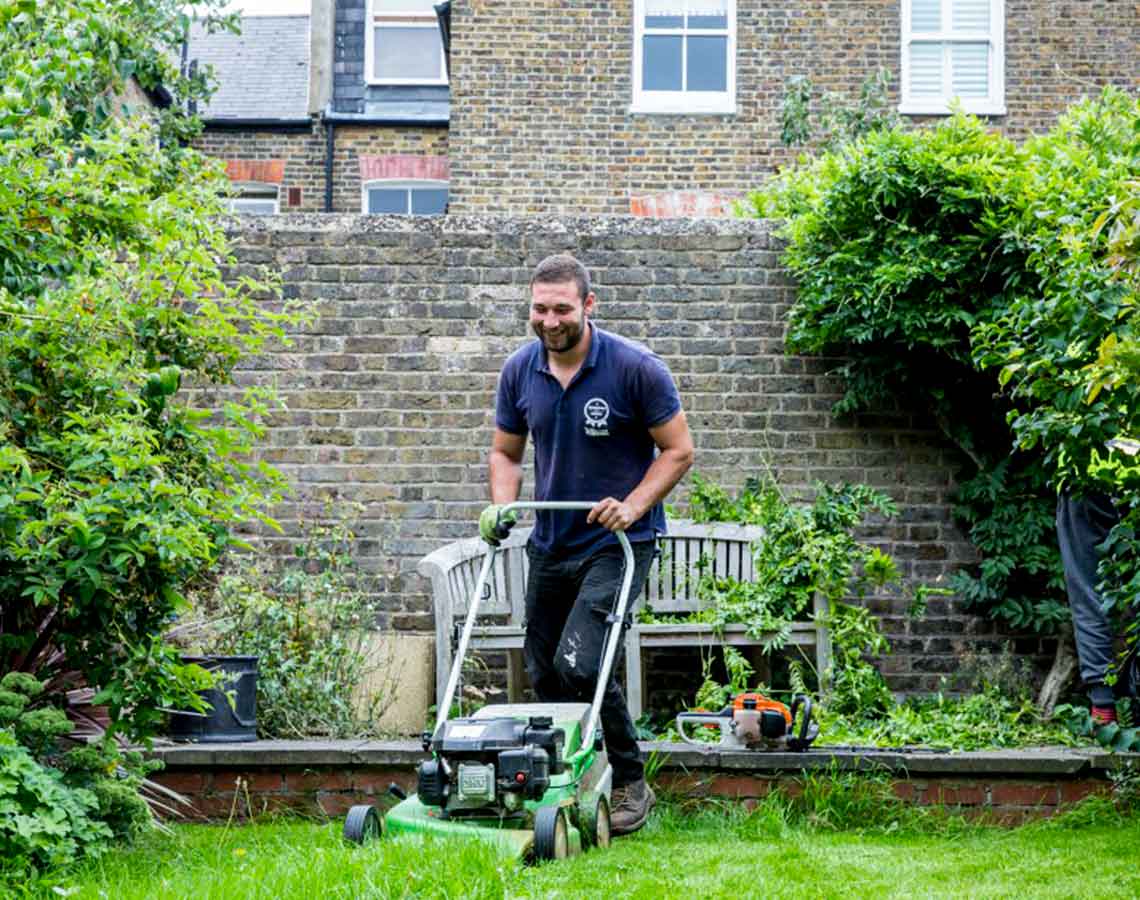 Lawn mowing - We advise you to book the service regularly and this way, ensure optimum care of your turf. Depending on the time of year, you can schedule weekly, fortnightly or monthly lawn mowing appointments with us online.
Edging and borders – Neatly trimming the edges of your lawn, or shaping it to fit other garden features. The gardeners can install any decorative borders, too.
Lawn aeration - This lawn maintenance procedure is performed in spring and early autumn. It improves air and water flow to the roots of the grass. The service can be combined with lawn feeding or top-dressing.
Overseeding - Overseeding addresses patchiness and generally boosts the health of your lawn. The task is also done as a preventative measure against thatch build up.
Top-dressing - usually completed after aeration or overseeding to speed up your lawn recovery. It involves applying a special mix of topsoil and sand to the grassed area.
Fertilising - Depending on the type of grass you have, seasonal conditions in your locale and the specifics of the lawn's site (level of sunlight exposure and shade), we can advise you on the right fertiliser for your grassed area.
Why use professional lawn mowing and maintenance?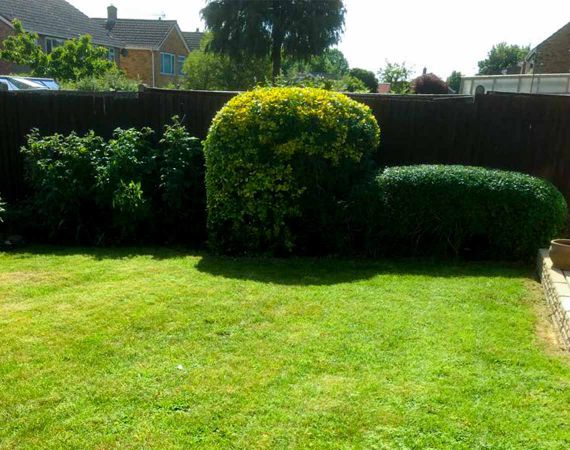 BEFORE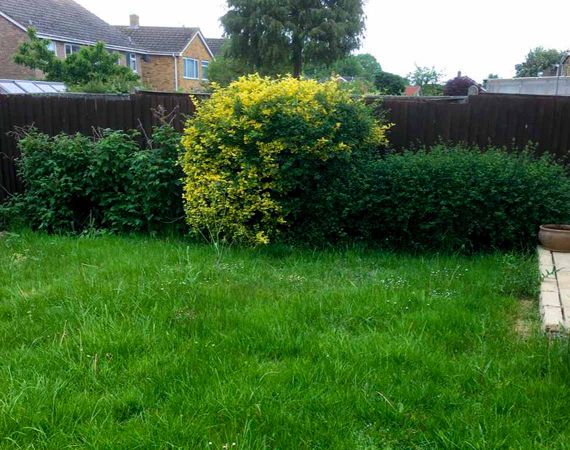 AFTER
Professional lawn care and maintenance saves you time to spend with your family.
Regular grass trimming saves you money from overgrowth clearance.
It keeps your lawn neat and healthy all year round, which improves your living environment. Lawns purify the air and their lush green colour calms the mind.
A well-maintained lawn will not only benefit your property, but your whole neighbourhood, providing it with pleasant atmosphere.
Note that if you join our Fantastic Club, you'll be eligible for special rates and a number of other benefits on all your services with us for the entire year.
Frequently asked questions
Q: When does the last cut of the grass usually take place before the cold weather sets in?
A: Grass slows down when temperatures plummet, but it never actually stops growing. Still, by early December, you can consider giving it a rest from regular mowing. If conditions are mild (the ground is not frozen or too wet), you can mow your lawn occasionally (ex: once a month).
Q: What is the best time to cut the grass after the winter period?
A: In early spring, grass starts growing at an increased rate, once the temperature rises above 5°C. You should consider mowing your lawn when the grass reaches 2.5 inches (above 6cm). hen the temperature rise above 5 degrees Celsius, the grass will increase its growth rate significantly. Monitor its height. Around 2.5 inches ( 6+ cm ) tall is the right height to mow after winter.
Q: Do you take care of overgrown lawns?
A: Absolutely. The gardener will, first, trim the grass and then, he'll cut it with a professional petrol lawn mower.
Q: Do you provide everything necessary for the service?
A: Yes, our professional lawn care service is performed by skilled gardeners, who are fully equipped with all the tools and machinery, required for the job.
Q: Do I need to reschedule my service if the weather is bad?
A: The gardeners can work in most weather conditions and usually this doesn't affect the job results, however, bear in mind that lawn mowing when the grass is wet will damage the lawn.
Have a specific gardening or plant-related question?
If so, click on "Ask now", submit your question, attach the appropriate images and press send. Your question will be forwarded to one of our Fantastic Gardeners who will get back to you with an answer ASAP. )
Some thoughts from our clients
Learn more about proper lawn care