Trailing plants for shady and sunny window boxes
One of the easiest and possibly cheapest ways to freshen up your home's facade is with window boxes. Thanks to the variety of boxes and plants, you can mix and match colours and styles according to your likes and needs. No matter if you are working with a large space or the smallest one there is, you can always find a suitable window box for it.
Seasonal plants are always a good idea for your window boxes, but if you want to bring it up a level, you should dive into the world of trailing plants for window boxes.
In order to grow trailing plants in window boxes, you must first assess the sun exposure they will be getting and whether you should choose plants that like the sun or prefer the shade.
Trailing plants that like full sun
If the window, where you plan to install the plant boxes, enjoys a full day of sun, then there are many plants to choose from that would thrive in these conditions. Some of those trailing plants for sunny window boxes are: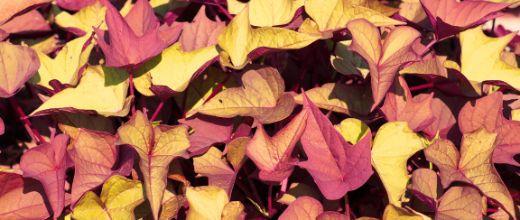 Blackie, The Sweet Potato Vine
A distant relative of the sweet potato you can eat, Blackie - the sweet potato vine will not contribute to your meals in any way. Although they are not poisonous, they are also not to be eaten. This marvellous plant is predominantly grown for its beautiful leaves. With very little care, only for regular fertilizing, these plants will hang gracefully from your window box.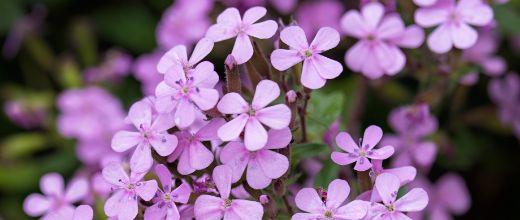 Dwarf Soapwort
This dense-foliage plant with pink to purple flowers is at its best in spring. Besides for its beautiful flowers, it is also famous for its cleaning properties! The juices derived from it can be used as a cleaning solution like soap, which easily gets rid of fats and oils. This and many other home cleaning uses you can enjoy from a plant that will grow easily in your window box.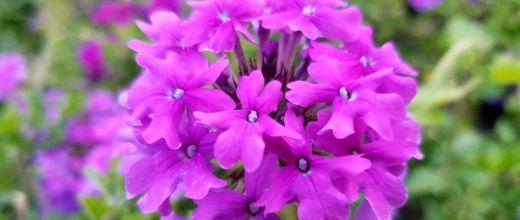 Homestead Purple Verbena
Extremely easy to grow and requiring very low maintenance, this verbena is a perennial that will keep your boxes full and vibrant throughout most of the year. Providing a dense cover of purple plants, it is excellent for hanging baskets, window boxes or rock gardens.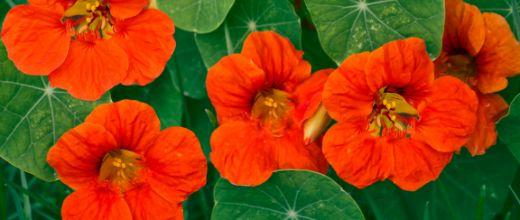 Nasturtium
Blooming in yellow, orange and red, Nasturtiums are one of the easiest trailing plants that like full sun to take care of. They are extremely easy to train up a trellis or to hang from a basket or a window box. Both perennial and annual, they are edible and are often used in food arrangements and in salads, as they are like capers in taste.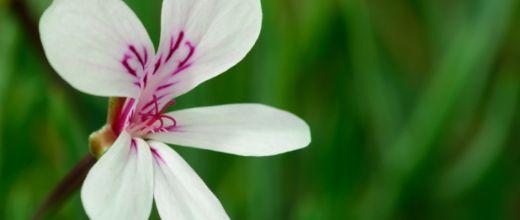 Peppermint-scented Geranium
Peppermint-scented geranium, also known as Pelargonium is a shrub-like perennial. Green in colour and true to their name, they give off a peppermint sent. Spreading up to 75cm, they are an excellent choice for your window box if you want to enjoy their beautiful green leaves with soft white flowers.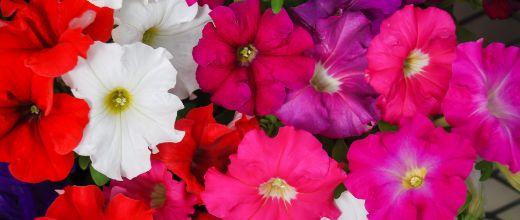 Petunia
A popular summer plant, the Petunia is a perennial and has many varieties, suitable for flower beds or for window boxes. The Surfinias are one of the most popular of these trailing Petunias and are easy to grow from a cutting. Offering many different colours, shapes, aromas and bloom periods, there is a perfect Petunia for everyone.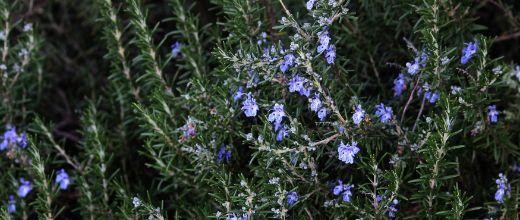 Prostrate Rosemary
Creeping Rosemary, also known as Prostrate rosemary, is a fragrant herb that, like the popular rosemary we all now, can be used in arrangements and cooking. Trailing down to up to one foot and spreading up to 8 feet from a single root, it is famous for its fresh aroma and beautiful colours. This perennial enjoys a mild climate and can be with you most of the year.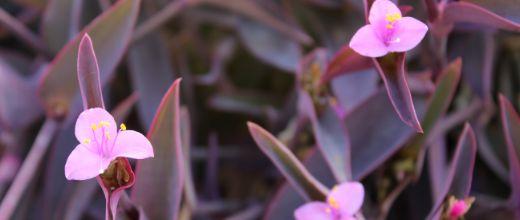 Setcreasea
Setcreasea is also known as Purple Heart, due to the unique form of its dark purple leaves. Blooming in pink flowers a few times a year, mainly in summer, it is a very easy-to-care-for plant. The purple heart usually propagates on its own quite easily and quite quickly, when left to its own devices. It can cover the ground of the entire window box in just a few short months and thrives in the sun.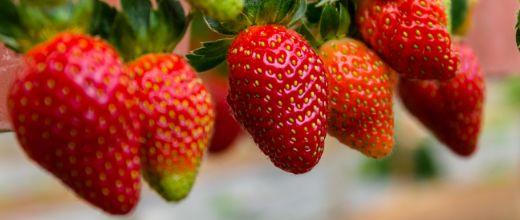 Strawberry
Easily propagated by cuttings, you can buy or ask a friend for a strawberry plant. They love the full sun and enjoy well-drained soil that is watered often. The easiest strawberry variety to grow is the one that produces small berries as it will survive most weather conditions and will rarely catch any diseases.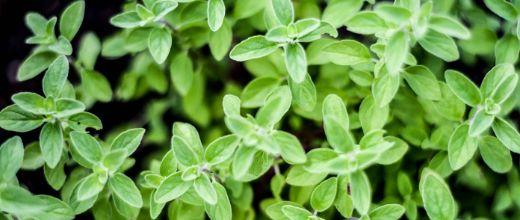 Sweet Marjoram
A herb you can easily grow in your window box that will thrive on sunny days is the sweet marjoram. Even though you may not have heard of it, it is a popular remedy for cold and a runny nose. The same genus as oregano, this perennial does not grow too tall and prefers hot to mild weather.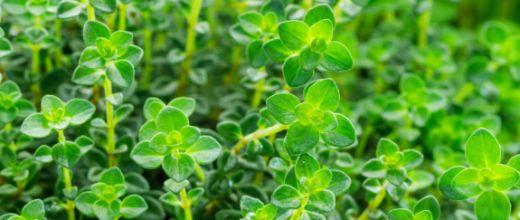 Thyme
Another aromatic herb you can enjoy in your window boxes is thyme. From the same family as mint and the genus of oregano, it is also usually used for teas, remedies and culinary purposes.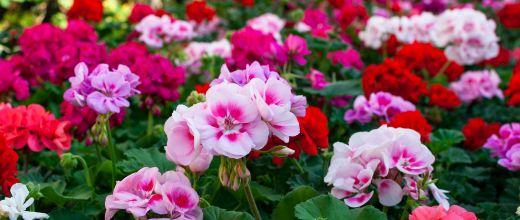 Geranium
These evergreen perennials adore warmth and deduct to trailing plants varieties that like full sun. They will not thrive in cold or frost, so you should bring them indoors over winter. The labour is well worth since geraniums add a plethora of bright colours to your home's exterior. These flowers can bloom in red, pink, purple, white or orange colours.
Trailing plants for shade
If you happen to be not so lucky to have a suitable window with long sunlight exposure, it is vital that you choose the right plants for window boxes in shade. Luckily, there are more than a few trailing plants for shade out there that can survive on a few hours of direct sunlight a day or even less. Some of them are: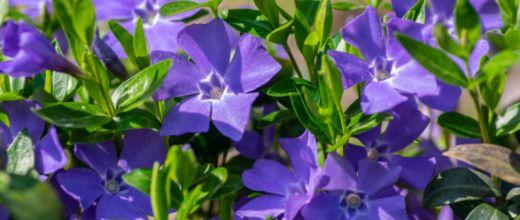 Creeping Myrtle
Most shade-loving plants for containers are ground covering evergreens. The creeping myrtle is a fast-growing plant with bright green leaves and beautiful purple flowers blooming in spring. It enjoys the sun but easily grows in the shade, as well and does not require any particular care. Planting only one or two young plants in your big container will be the best case for the myrtle, as it easily spreads and covers whatever ground you have prepared for it. So easily in fact that it is also considered an invasive plant. So, it would be best to keep an eye on its growth and cut it back if needed. It is poisonous for humans and their pets, so it is best you keep it out of reach from your toddlers, cats or dogs.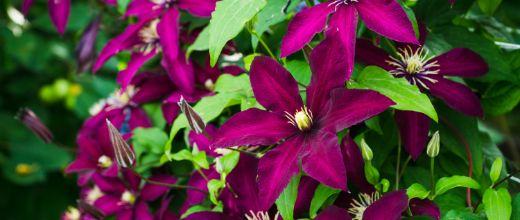 Clematis
This sweetly scented climbing plant is known for its petite and pretty flowers. It blooms all summer in star-like, purple flowers and grows quickly in length. If you choose not to train it up a trellis or a pole, it can flow down beautifully from your window boxes.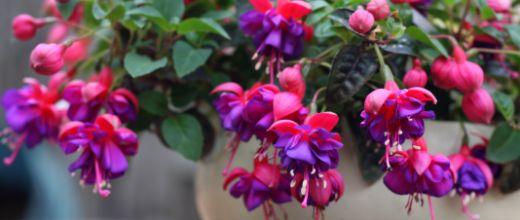 Fuchsia
The Fuchsia is an exotic looking plant with green leaves and pink and purple coloured flowers. You can enjoy their beautiful flowers from late spring, through the summer and almost till the end of autumn. They are easily styled in hanging baskets or window boxes and are perfect for growing in the shade, as they do not tolerate heat and too much sun exposure. When given the opportunity, fuchsias can easily grow into small shrubs or hedges with their hanging flowers.

Peppermint
Peppermint is a variety of the spearmint and watermint that is less popular, but as beneficial a herb as the other in the family. Not growing beyond 2 feet in height and slowly growing in width, it is an easy herb to care for in a planter with others. Requiring little sun and no special care, it is praised to help with infections, it alleviates stress and can energise you.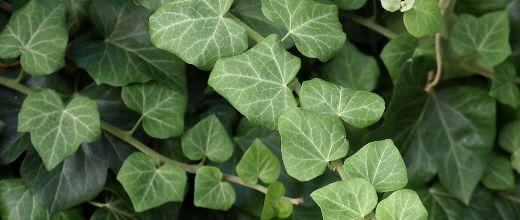 English Ivy
The English ivy is probably best known as a climber that can devour the facade of your home when left unchecked. To keep it under control and still enjoy it, it may be best to have it planted in your window boxes. Thriving well in low-light conditions, it can flow from your window boxes, regardless of the level of sun exposure they get. Choose the dark green variety or go for the white- or yellow-leaves variety and remember to add fresh compost to it regularly.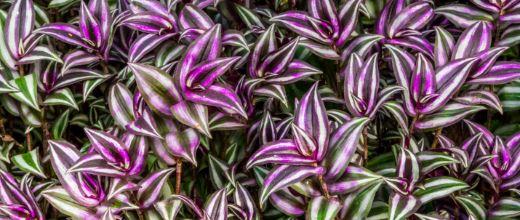 Wandering Jew
Like Blackie, the Wandering Jew has deep purple colour on its leaves and sometimes blooms in tiny pink flowers. This fast-growing and easy-to-care-for plant grows well with just a few hours of sunlight a day, but it can also survive on the shady side of your home with no direct sunlight. There are a few varieties of it with differently patterned leaves, from bright green to bronze or off-white. It will trail down easily from your window box and will not mind if you miss watering day. It is of utmost importance to keep it away from pets and children, as its sap is considered poisonous.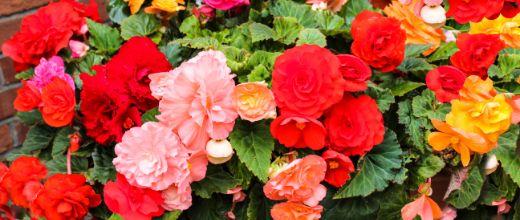 Begonia
Begonias are one of the most shade-loving plants, which are also suitable for containers or window boxes as they're semi-trailing variety. Begonias mostly bloom in autumnal-coloured flowers that last throughout summer and into autumn.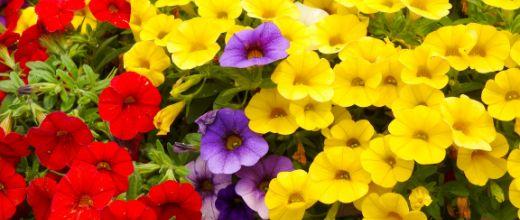 Impatiens
Impatiens' are very easy to grow trailing plant variety and produce different in colour flowers. They love partially shaded locations and thrive well if sheltered from the wind. Also, it's not recommended to leave them in the rain, as impatiens' blooms are susceptible to mould if left in damp conditions.
Conclusion:
Regardless of the amount of sun your window boxes enjoy daily, there are many plants to choose from that will easily thrive and add to your plant collection. Choose your boxes and the plants in them according to your likes and the aesthetic look you would like to achieve for your home.
Have a specific gardening or plant-related question?
If so, click on "Ask now", submit your question, attach the appropriate images and press send. Your question will be forwarded to one of our Fantastic Gardeners who will get back to you with an answer ASAP. )