Improve the look of your London property with a vibrant living wall
The perfect solution for every residential or commercial venue!
Performed by a small team of trained gardeners
Fully IRATA L1 and L3 certified to work at heights
Suitable for both domestic and commercial properties
Maintenance service contracts available upon additional request
Here is why you should get a vertical garden installed on your property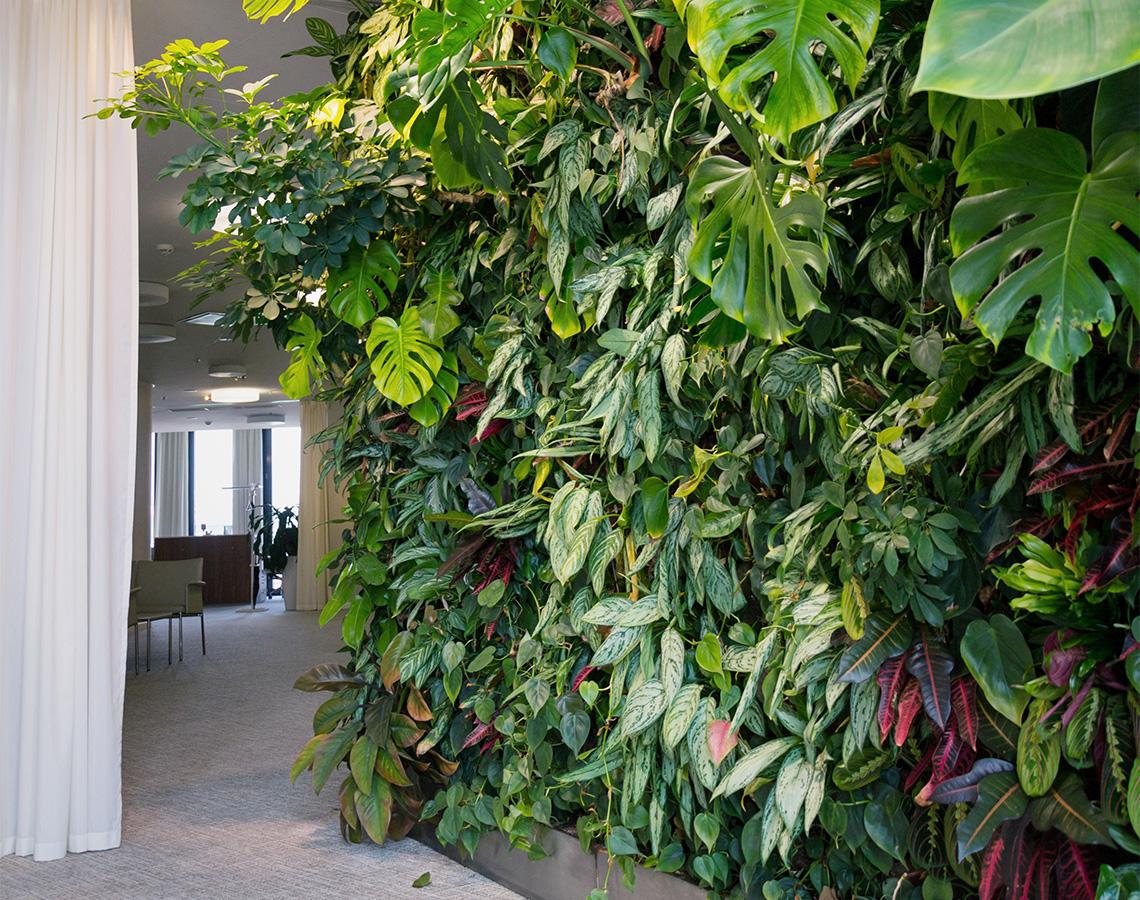 Having a green wall installed on your property is the perfect solution for anyone looking for a way to spruce up their small outdoor space. However, a vertical garden is not only pretty looking - you and your property can actually greatly benefit from getting one for your green space. Here are some of the many amazing perks of owning a living wall:
You greatly improve the overall aesthetic of your property;
It's the perfect solution for tiny outdoor spaces;
Vertical gardens can be installed both in indoor and outdoor spaces;
The CO2 emissions in your home will be significantly lowered;
Green walls help with producing additional oxygen;
A vertical garden can improve your mental health;
Pre-growing your plants is not necessary;
You get to pick and choose your very own plants;
Living walls provide excellent insulation when installed on a property;
Having a vertical garden attached to your building can reduce noise levels.
We told you that getting a green wall installed is worth it!
Requirements to get a green wall installed in your office or property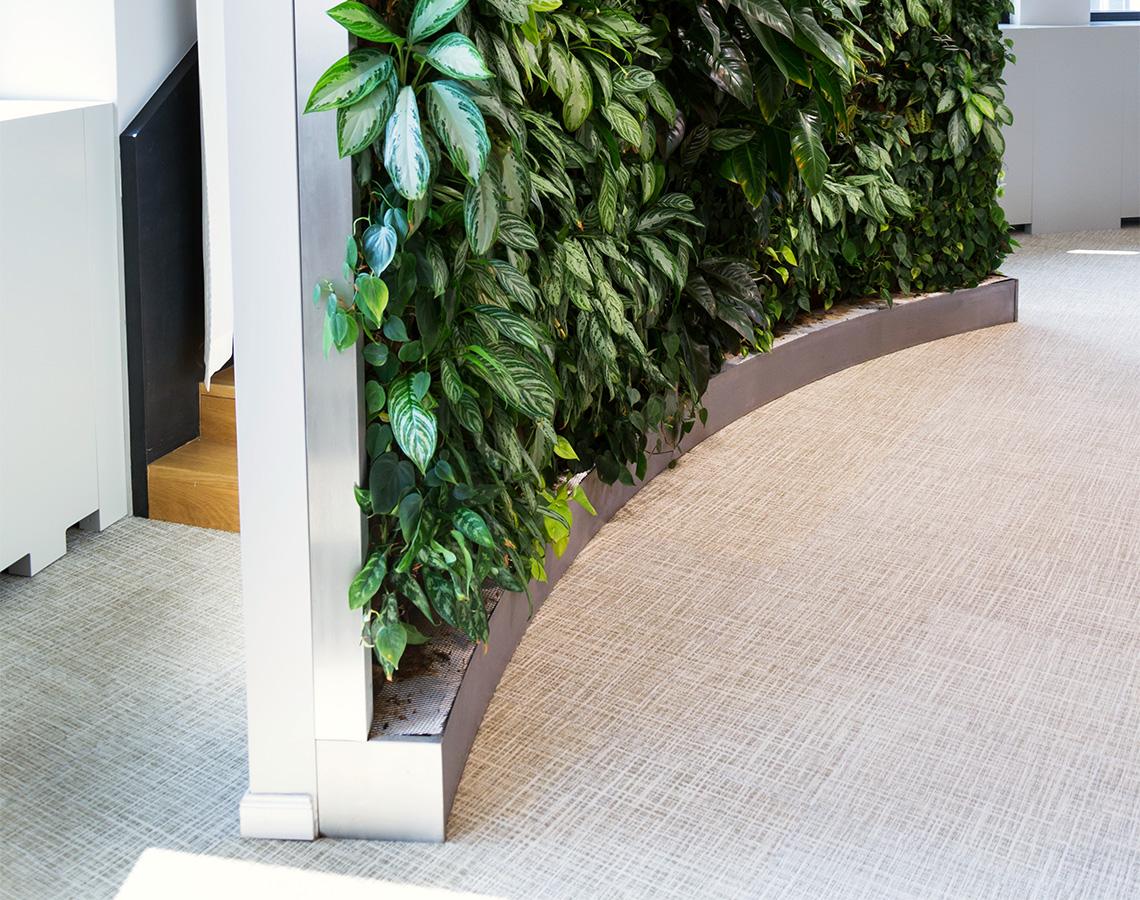 Before you decide to book our green wall system installation in London, you need to make sure that your property is actually ready for the service. Here is what you need to do to prepare your home or commercial facility for your vertical garden fitting:
Make sure that you have a water source nearby - plants need water. You have to have a water feed near the area. We'll need it to install the irrigation system.
An electric connection is a must - the technicians need to have a 240v electrical supply in close proximity to the place of the irrigation system.
The area needs to have proper drainage - if you don't plan on having a recirculating system installed, you must have a drainage outlet at the base of the wall on which you plan to have your vertical garden installed.
Have enough space for plant irrigation - the exact measurements vary according to the size of the wall and can be tailored to work with the area that you have available. On average, the needed space for an automated system is 1200mm x 900mm floorspace, 1500mm against a wall.
Get auxiliary lighting installed - make sure that the lights are placed at the correct distance - 1500 lux @ 600mm from the wall is the basic requirement. The gardening professionals will also inspect the installed lighting to confirm that it's installed at the right place.
What to expect from our green wall installation in London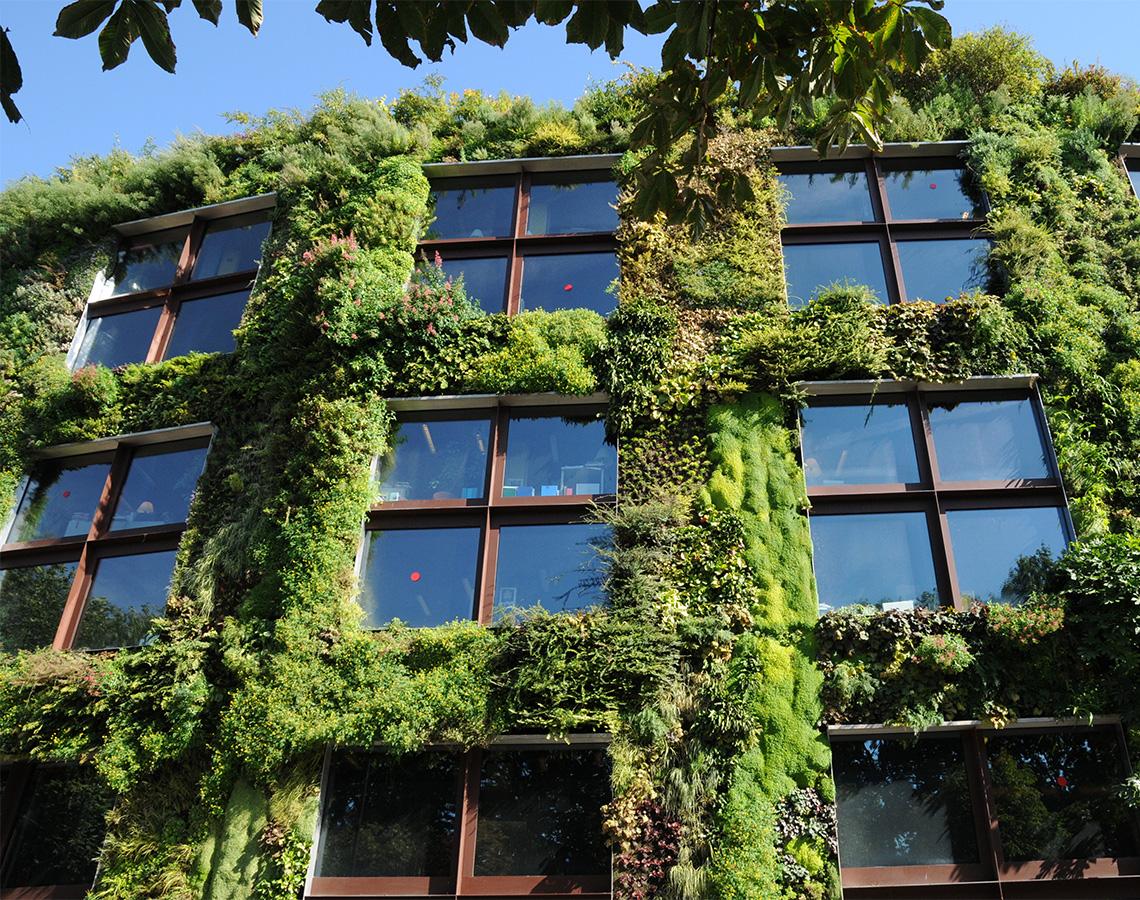 1. Your living wall design comes first - a big part of our service is to create a vertical garden design that will fit the vision you have for your outdoor or indoor space. Once we've got the concept down, the technicians will come up with a layout for the structural support framework, which will be tailored to the space.
2. Delivery of all the necessary components for the service - the technicians will bring everything that the living wall project requires, including the type of plant life you want on display. This means that you'll get to enjoy your new, beautiful outdoor or indoor green addition right after the service is completed.
3. Installation of the vertical garden system - the professionals will install your vertical garden fast. They will fix it to a steel or timber subframe, for maximum safety, and hang it from a steel fixing rail. The plant varieties you've chosen will be planted on-site, which will significantly minimise the lead times.
4. A regular maintenance schedule can be created for you - we also offer all of our clients full green wall maintenance services, which they can request additionally. Within a maintenance session, you can expect the professional to inspect the irrigation system, make sure that it's working properly, check the plant feed systems, and trim and weed the foliage. All this - in a schedule that best fits your lifestyle.
Frequently asked questions
Can you help me with the maintenance of my vertical garden?
Of course, we can! We offer full maintenance services, performed by the same experienced gardening professionals that installed your vertical garden. The experts will make sure that your irrigation and feeding system is up and running and will keep your plants in good shape.
Can I have artificial greenery, instead of living plants?
Yes, we can install an artificial green wall for you, however, you won't experience the same benefits as you would with real vegetation.
Can outdoor vertical gardens survive all climate conditions?
Generally, the plants we recommend for outdoor living walls are the ones that fit the specific climate of the area. The majority of the planted greenery will stay dormant during the winter months but, if you like, we can always provide you with an evergreen alternative.
Can I have a living wall installed indoors?
Of course! The trained professionals can mount the plant frame to any wall you show them. Note that you still have to follow the installation requirements we mentioned.
What other indoor or outdoor services can you offer?
You can benefit from our expert window box installation. We can send professionals to take care of a wide range of outdoor repairs, fence installations and repairs, patio cleaning or all kinds of decking services.
Have a specific gardening or plant-related question?
If so, click on "Ask now", submit your question, attach the appropriate images and press send. Your question will be forwarded to one of our Fantastic Gardeners who will get back to you with an answer ASAP. )
What our customers think about our services
Learn more and get inspired
Learn more about living walls
Useful info from our blog